Deirdre Crofts is Dogs NSW's Animal Welfare and Community Liaison Officer.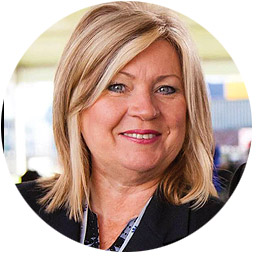 A member of DOGS NSW for 38 years, Deirdre has been actively involved as a breeder, exhibitor and conformation judge as well as holding various positions on committee of a number of clubs.
As Convenor of the Ethics & Welfare Working Party, this position has enabled Deirdre to use her experience in compliance to help resolve member issues and concerns. Expanding on that, her role as Liaison Officer will provide members with assistance in helping find solutions to problems on dog related matters and regulatory issues.
If you are a member of DOGS NSW and have a problem requiring Deirdre's assistance, please contact her on Mobile: 0438 400 609 (Monday to Friday, 9.00am to 5.00pm) or send her an email officer@dogsnsw.org.au
If you are unable to contact Deirdre and the matter is urgent, please contact DOGS NSW Customer Service on 02 9834 3022.